This is it. 2020. The year you up your LinkedIn game.

But let's be honest. You didn't land here by accident. You're trying to decide which LinkedIn account type is best for you, right?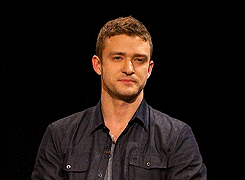 The answer isn't exactly cut and dry. There are plenty of LinkedIn membership levels to choose from. But we want to put you on the right track.
Whether your a sales rep trying to figure out if Sales Navigator is worth it or a marketer looking to justify the Premium price tag, you're in the right place. Let's start with the basics. 
LinkedIn Account Types
LinkedIn offers plenty of options for professionals and enterprise teams alike.

In total, there are seven types of LinkedIn accounts:

Free LinkedIn Account
LinkedIn Premium Career: $29.99/month
LinkedIn Premium Business: $59.99/month
LinkedIn Sales Navigator: $79.99/month
LinkedIn Sales Navigator Team: $134.99/month
LinkedIn Recruiter Lite: $2,399/year
LinkedIn Recruiter: $8,999+/year
Since this is a sales-oriented blog, we'll focus on just three LinkedIn account types: what the free LinkedIn account gets you, where you can get with LinkedIn Premium and how far you can go with LinkedIn Sales Navigator.
Your Free LinkedIn Account
"Best for getting started."

Anyone can sign up for LinkedIn for free. With free LinkedIn membership, you can:

Build out your professional profile on LinkedIn (work experience, education, interests, etc.).
Build a professional network both from your in-person contacts and 2nd degree connections.
Receive InMail messages from recruiters and those outside your immediate network.
Search for LinkedIn profiles based on industry, interest and company.
Save a handful of searches (and set up alerts).
Since there's no such thing as a free lunch, LinkedIn's free account level has a number of limitations:

Your searches are limited to 100 results.
You don't receive any InMail credits to message people outside your network.
You are only able to see the last 5 people to look at your profile.
A free LinkedIn account is a great way to get familiar with the platform. But you may soon find yourself wanting to upgrade to another LinkedIn membership level.
LinkedIn Premium: What You Get
"Best for individuals looking to get hired and get ahead."

Premium is your first step up for LinkedIn membership levels.

With LinkedIn Premium, you get:

5 InMail credits every month
Unlimited insight into who's viewed your profile
Job and salary insights for your industry
1000 results for your advanced searches
People typically use Premium for their own professional outreach and career goals.
Annual Plan & Premium Business
You can choose to pay for Premium annually, which will save you 33% each year and run just $19.99/month.

LinkedIn also offers LinkedIn Premium Business. This membership level adds Business Insights (an HR focused feature, with new hires and role breakdown) and unlimited people browsing.
LinkedIn Sales Navigator: How Far You'll Go
"Best for sales professionals looking to generate leads and build pipeline."

Sales Navigator is the LinkedIn account type built for sales pros. Sales Nav builds on top of LinkedIn's premium, including:

On-platform prospecting: Sales Nav gives you the ability to save notes on profiles.
Sales spotlights: See when people change jobs, get mentioned in the news, or follow your company.
Lead recommendations: These are based on your vertical and audience (they automatically pop up at the top of your saved accounts).
Additional InMail credits: Sales Nav gives you 20 InMail credits monthly (or 60 every quarter if you let them roll over).
But we're convinced that two features make LinkedIn Sales Navigator indispensable to sales reps everywhere.

Advanced Search Filters: Use LinkedIn's advanced filters to sort leads by geography, job title, company size, and more. You can exclude keywords, search by past company and specify seniority level to qualify leads. Check out our post on advanced search on Linkedin Sales Navigator for more.
Saved Leads & Accounts: LinkedIn is a prospecting tool in its own right. Save searches, lead lists and accounts to keep your lead gen organized and moving forward. You can save up to 15 searches to come back to later, and save 1500 leads at a time.
These two features alone make Sales Nav a gold mine for lead generation.

LinkedIn Sales Navigator is $79.99 per month.
Annual Plan & LinkedIn Sales Navigator Team
In true SaaS fashion, you can reduce the monthly cost of LinkedIn Sales Navigator (both Professional and Team accounts) by opting for the annual payment.

One year for a single member runs $779.88 (or $64.99 each month). One year for a Team account runs $1240 (or $103.33 each month).

LinkedIn Sales Navigator Team adds some team-oriented features and multiple seats.
Additional features include CRM integrations, PointDrive presentations and usage reporting. The Team level also ups the number of InMail credits to 50 and the number of saved leads to 5,000.
Choosing Your LinkedIn Membership Level
LinkedIn knows what it's doing. The professional/social network offers distinct LinkedIn account types because different people use the platform for different purposes. Some need it to step up their career ladder. Others need it to find, qualify and reach out to prospects.

If you're in the sales-oriented category? LinkedIn Sales Navigator is totally worth the cost. Put down less than $800 now and you'll have access to robust, virtually limitless lead data for the next year. That sounds pretty good, doesn't it?

Which LinkedIn membership level are you at — and where do you want to go?